What is Custom?
You are the starting point.
You've spent late nights clicking through design sites. You've lost hours driving through neighbourhoods you like. If you're here, you probably have a few ideas about a kitchen built for entertaining, a bedroom built for oversleeping and a view that takes your breath away. Stitching those ideas together in a way that feels natural and flows perfectly is what we do best.
Our bespoke homes are born from seamless collaboration with our clients. From our first meeting to the day you move in, we work as your partner to achieve an incredible vision.
We had an exceptional experience in working with Les and the Bellamy Homes team.  Les understood our needs and the type of home we were looking to build. The build was managed very well, and progress was communicated to us at every stage. We are extremely pleased with our home and would highly recommend Bellamy Homes to anyone!

Brad & Kelly
Eagle's View
Bellamy Homes does an amazing job building homes; they are thorough, organized, have great attention to detail. I was new to building a home from the ground up and Les was meticulous in reviewing all the details, including the budget, before starting. I would definitely hire Bellamy Homes to build another home for me and highly recommend them to anyone looking to build.

Lena
Lakeside Retreat
My wife and I hired Bellamy Homes to bring our dream home to life, and they did not disappoint. They delivered our home on time and within the expected budget, thanks to their professionalism and their good relationships with the vendors / suppliers / subcontractors involved. Thanks to Les and his team; we would recommend Bellamy Homes to anyone looking to build a custom home.
Randy & Sandy
Picollo Grande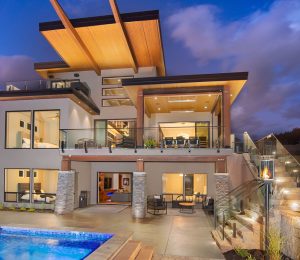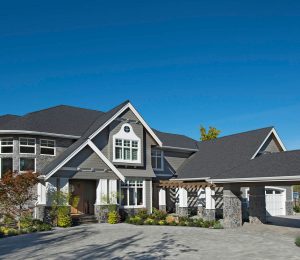 Our Process
Discuss
We go through a lot of coffee.
It brings everyone together and fuels the creative process. Your input is critical. We'll ask questions that reflect your needs, desires and lifestyle. We'll encourage you to create idea books and use online visioning tools. We don't design one pixel of home until your wish list feels complete. Informed discussion forms the solid foundation on which we build.
get in touch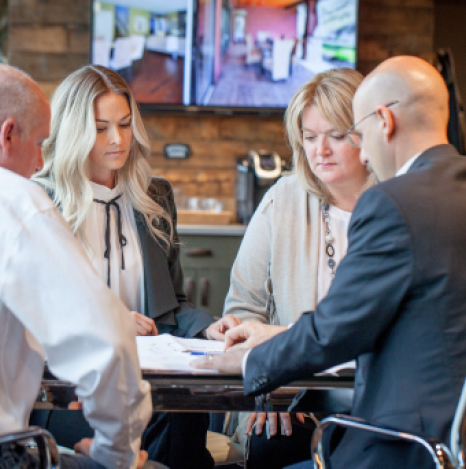 Frequently Asked Questions
This question is one of the most frequent we receive, and it is also one of the few questions we cannot answer very specifically.
Our approach is to look at homes we have built previously that are similar in size and style to your needs and discuss the cost to replicate them.
Eight to ten months in general, depending on complexity.
We'd love to assist you in finding the right land, or we can work with the land you already own. If you are looking to purchase land, be sure to have a builder review it first. We can advise you about costs to make it buildable (i.e. tree clearing, demolition, abatement, geographical challenges) and ensure you're making a sound investment.
Our Custom Homes
Our gallery may speak for itself, but if not please ask us any questions you may have.