What is Sem-Custom?
Love at first sight.
In our many years of designing and building custom homes around the Okanagan, we've created a library of original and exclusive plans that have been pre-spec'd and pre-priced. This library is the beginning of your semi-custom home.
Does one of our existing homes need just a little bit more… you? No problem. Semi-custom is where the ideas you dream about collide with a plan that seems like it's been waiting just for you.
We had an exceptional experience in working with Les and the Bellamy Homes team.  Les understood our needs and the type of home we were looking to build. The build was managed very well, and progress was communicated to us at every stage. We are extremely pleased with our home and would highly recommend Bellamy Homes to anyone!

Brad & Kelly
Eagle's View
Bellamy Homes does an amazing job building homes; they are thorough, organized, have great attention to detail. I was new to building a home from the ground up and Les was meticulous in reviewing all the details, including the budget, before starting. I would definitely hire Bellamy Homes to build another home for me and highly recommend them to anyone looking to build.

Lena
Lakeside Retreat
My wife and I hired Bellamy Homes to bring our dream home to life, and they did not disappoint. They delivered our home on time and within the expected budget, thanks to their professionalism and their good relationships with the vendors / suppliers / subcontractors involved. Thanks to Les and his team; we would recommend Bellamy Homes to anyone looking to build a custom home.
Randy & Sandy
Picollo Grande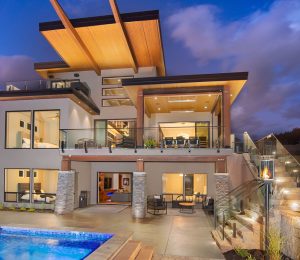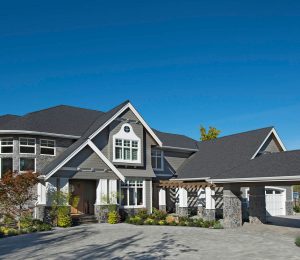 Our Process
Discuss
Let's get to know one another.
Our library of stunning original plans is vast. With some inspired discussion, we'll be able to suggest a handful that we think you'll love. From there, we just need to know what doesn't feel perfect. Because we designed it in the first place, we can adapt it to suit your needs, style and property in a way that feels seamless.
get in touch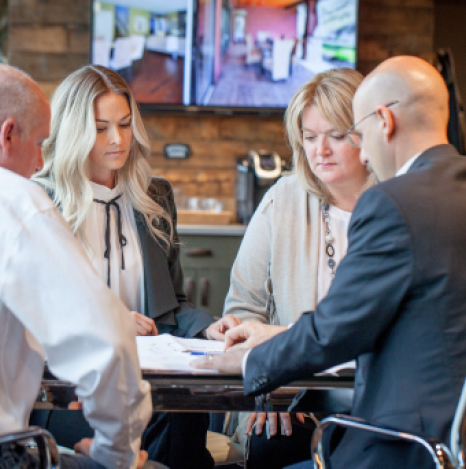 Frequently Asked Questions
Styles come and go, and with almost 30 years of experience we have had the opportunity to work with them all. No matter your style, we ensure it's complimented with the most current technologies and finishes.
Of course. If they require changes, we can make those, too.
No, no one can. But we can guarantee that you'll always know if, and by how much, you're exceeding your initial budget. You'll always be in control. When we put together an estimate for the construction of your home, some of the numbers are derived from fixed quotes, historical or scientific data, while other numbers can only be estimated.
OUR SEMI-CUSTOM HOMES
Our gallery may speak for itself, but if not please ask us any questions you may have.